Where do you go when you want to learn how to play the guitar? What do you call the article that taught you how to change car tires? All of that information is termed as "Content". And content marketing is how you distribute the content.
You can find content on Google, on YouTube, on Facebook, even in newspapers (if you are old-fashioned). It's the centerpiece of marketing – the method through which leads are generated and nurtured over time. 
Content Marketing is the "process through which content is marketed and distributed online." It's one of the most cost-effective ways for small to medium businesses to establish their brand and find success in an already saturated market. We believe every company, big or small, should have a dedicated department that focuses on using content to drive traffic and revenue. 
Remember the formula:
Good Content + Effective Distribution = $$
Content Marketing 101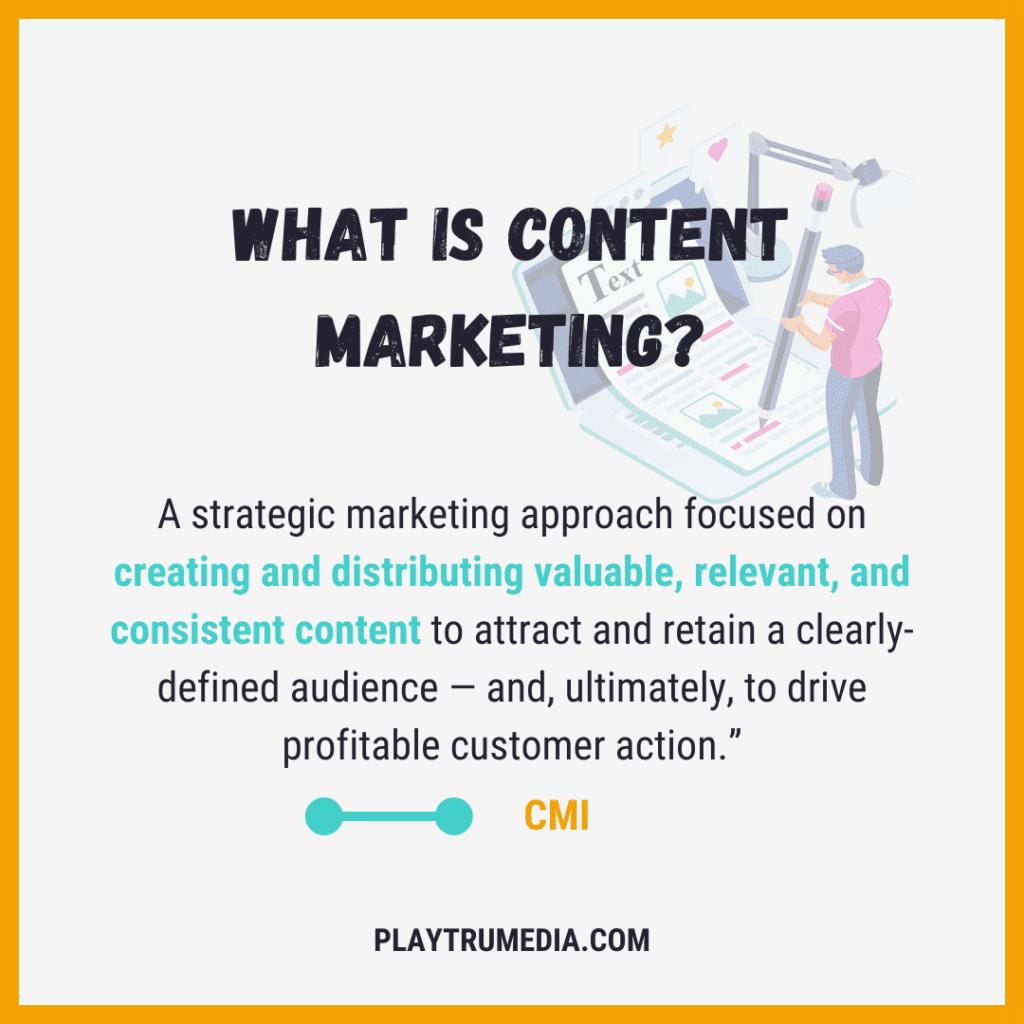 "Sounds like an interesting concept, Zane. I'm not sure I fully understand what it is though…'
The Content Marketing Institute defines content marketing as "Content marketing is a strategic marketing approach focused on creating and distributing valuable, relevant, and consistent content to attract and retain a clearly-defined audience — and, ultimately, to drive profitable customer action." 
Content Marketing, in essence, is the best way to market your brand. When done right, it does two things:
Builds a relationship with your customers – In contrast to transactional ventures like paid advertising, content marketing works by sharing meaningful and relevant content to build and nurture relationships with your customers
Creates an evergreen system of sales – If your business is all transactional and provides little value, there will come a time when sales will start to stagnate. By using content marketing, you can ensure there's always a waitlist of clients who'll jump at the chance to make full use of your services
With the evolution in marketing and the dynamic change in consumer psychology, you will need to be creative in order to be successful. Content Marketing will help you achieve just that, and much more!
Why content marketing is relevant for your business?
"But Tom's business is running all on paid ads. If he's not using content marketing, why should I do it?"
We believe all businesses have an area where they hold expertise. This area is something they can potentially acquire through creating strategic, value-driven content. However, content marketing goes beyond that. It's a field that is applicable to all stages of the customer journey  (enter Content Mapping). 
Good content marketing can work wonders for your business if you understand how to use it:
Cost-effectiveness: Just imagine how much you've been spending on Facebook ads all this time? You never bothered to look into content marketing. Content Marketing isn't free if you're doing it yourself. You will have to pay with time. However, you can easily bypass this by hiring content creators from all over the globe to do the job for you
Create a community of raving fans: Through sharing relevant and valuable content, you build relationships with customers. These customers, after purchasing your product/service, will promote your business through word-of-mouth and grant you a positive brand affinity
Up-tick in conversions: Content marketing will significantly increase your conversions. By setting up expectations beforehand, your customers will be more inclined to pay for your product/services because they know the kind of value you are providing
Content Marketing as an All-in-One Strategy
Content Marketing is actually a broad term for the various marketing terms that you might be familiar with. This is largely due to its application in all stages of the customer journey. Content Marketing comprises of:
Search Engine Optimization (SEO)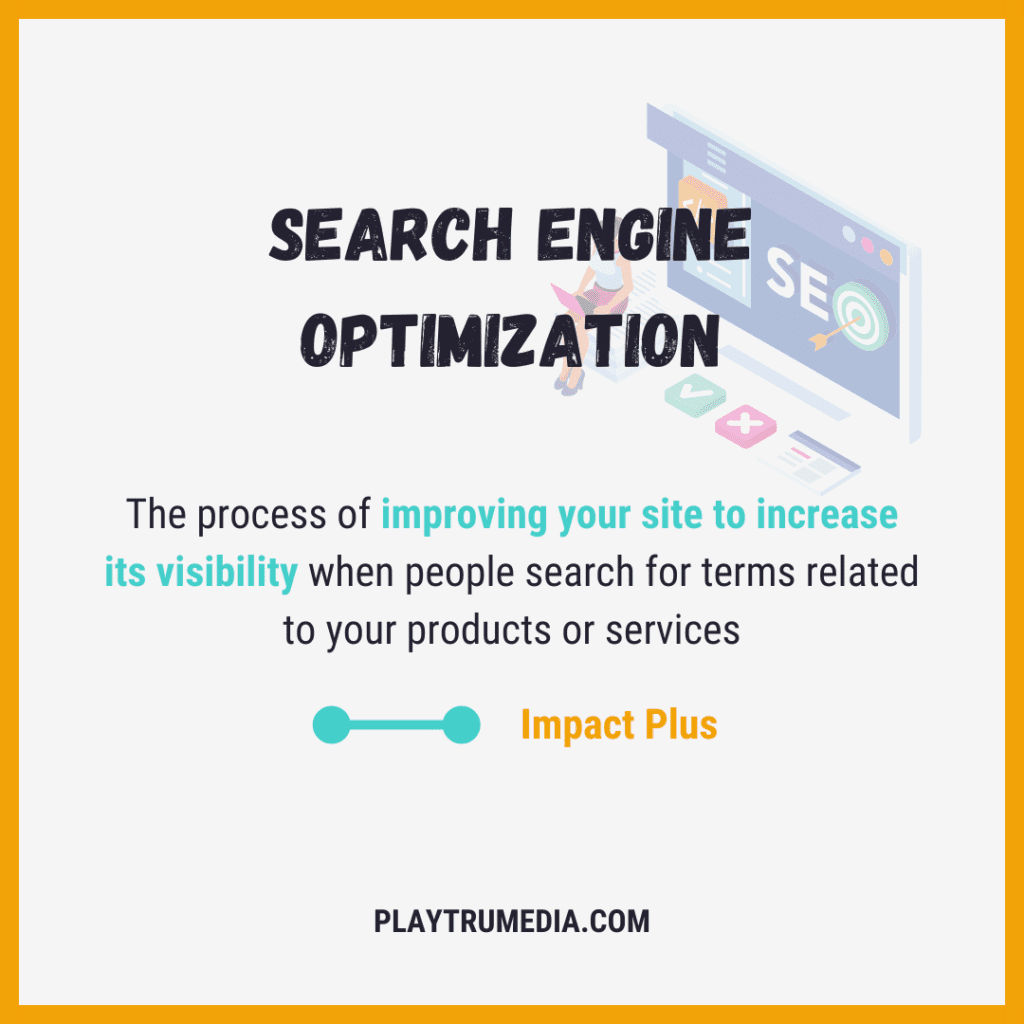 Search Engine Optimization, as defined by Search Engine Land, is the "process of improving your site to increase its visibility when people search for terms related to your products or services." Impact Plus reports that over "57% of marketing execs say on-page content development was the most effective SEO tactic." 
On-page SEO relates to the self-explanatory on-page content; the actual content that a user will read. 
SEO and Content Marketing are two terms that are used interchangeably. However, in the broader sense of things, SEO is just one part of the overall content marketing cycle. Your website is a media space that can be used to establish authority in your niche. You can do this by:
Creating blog content or embedding podcasts
Creating how-to guides, listicles
Creating this content and distributing it are two different things. You can use SEO to rank that content and make it more suitable for search engines. However, using content marketing, you can set realistic expectations for what outcomes that piece of content will bring you, and how it will be distributed online.
Social Media Marketing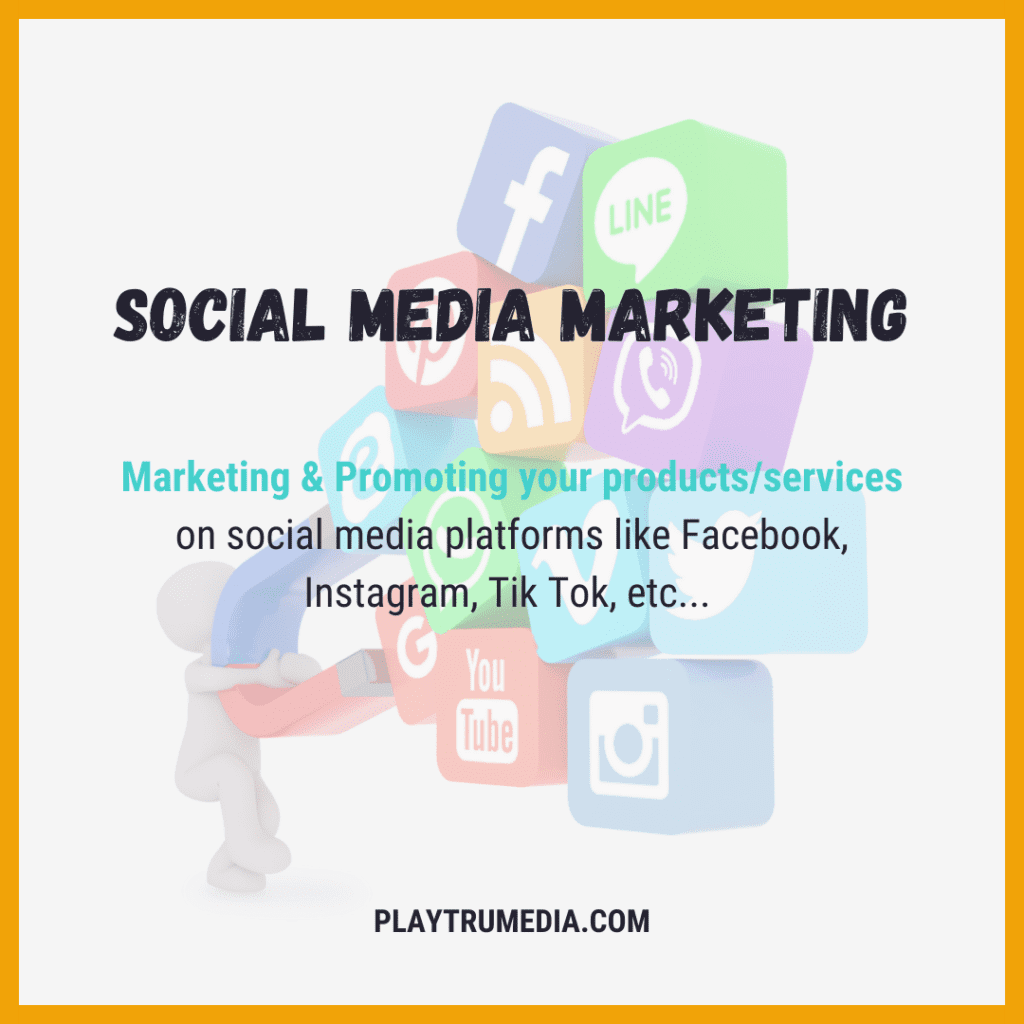 These days, paid ads are the biggest thing around, attributed to the fact that platforms like Facebook & Instagram have decreased the organic reach of the platforms to such an extent that it is next to impossible for a new business to find success unless they start paying.
We believe that you shouldn't back on traditional social media marketing but integrate paid advertising into the picture so you can have the best of both worlds. Here's what this hybrid strategy will help you achieve:
Content to build relationships and establish authority: You can create content that provides value to your customers and keeps them coming back to your page
Ads to distribute that content: Use paid ads to increase the reach of that content. In this way, you'll be able to target as many people as possible and if your content ticks all the boxes, you'll get a steady stream of customers flowing in 
Video Marketing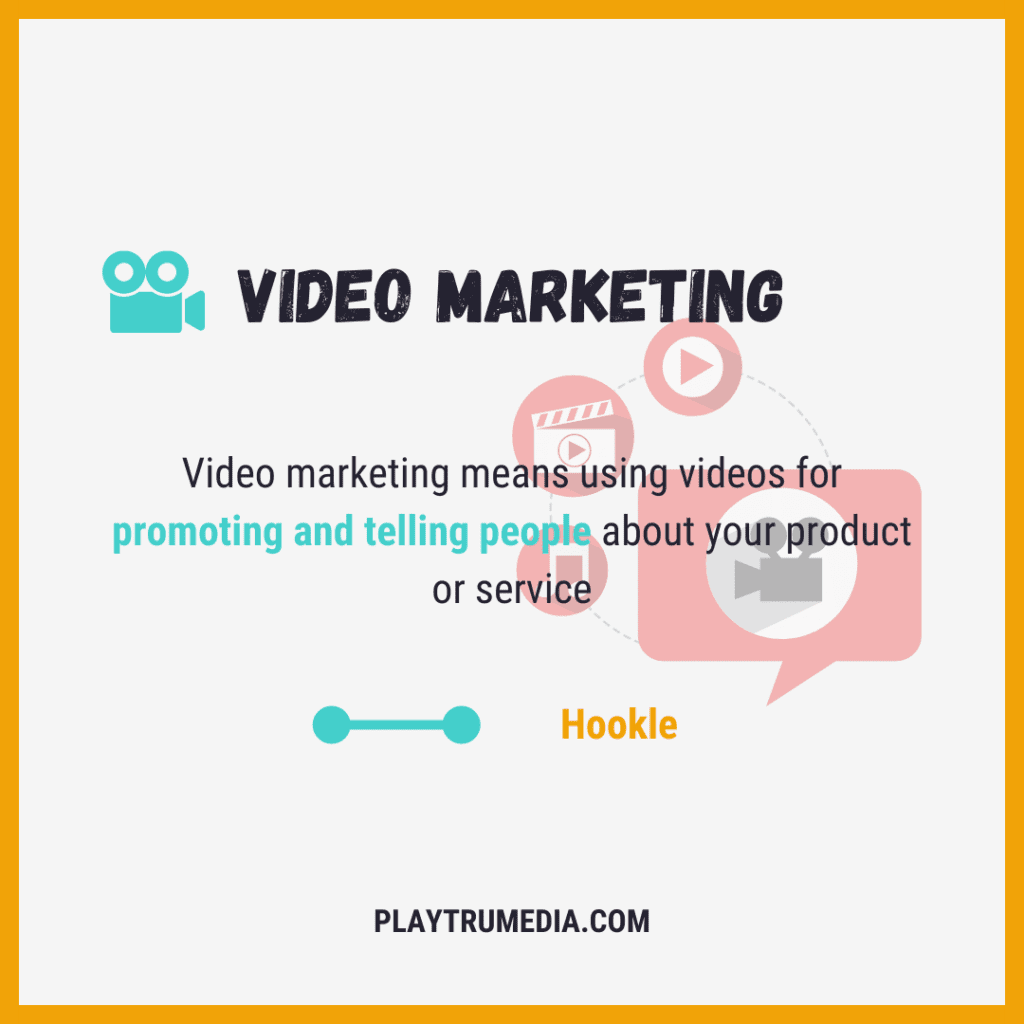 According to Oberlo, there were over "244 million digital video viewers in 2020". To take into perspective, that number accounted for viewership only in the United States. Project that number globally, and you'll surely be intrigued about the efficacy of video marketing. 
This type of marketing is very much applicable to platforms such as Tik Tok and YouTube but it's quite effective on Facebook and Instagram too. Videos are probably the most popular form of content out there. From a consumer perspective, videos make it more simple for someone to understand a topic. Therefore, there's no reason why you should be missing out on it. 
Content Marketing, in this regard, will help you understand which platforms you can target and how you can create content that customers will relish seeing. SEO is another big factor in this field especially on YouTube, so knowing that in advance will help you get an advantage over your competitors. 
How can I integrate content marketing into my business? 
"I have my heads in various marketing tactics. I don't have space for content marketing". 
If you're one of those people, you're probably over-thinking. Truth be told, you are still utilizing content marketing somewhere in your overall strategy – you just can't recognize it.
Here is a list of ways you can integrate content marketing into your overall marketing strategy:
Humanize your Customer Service & HR Departments: This means that you need to create a collaborative culture inside your business. Both these departments have regular interactions with your customers and handle all sorts of complaints. Now, it's time to mobilize them and actually start listening to your customers.

One way to do that is to listen to customer call records, social media messages, and any queries on your CRM. Try to identify common pain points and then start creating content to address these concerns. You can create content on your blog or social media (ideally both) to offer solutions to common concerns. 
Prioritize Public Relations: PR is an effective way of getting your business out there. Try to build connections with popular media publications and start telling your story.

– What solution do you offer?
– Who are your target customers?
– How do you address their concerns?

Work with your marketing team to identify content that can be used to drive this awareness and build brand affinity. Use paid ads to increase the reach of such content so you can target as many people as possible that fit your persona.
Make your employees heard: We believe every person has unique perspectives that can be used to provide value. Your employees, in this case, deal with customers daily. There's no doubt that they know more about what your product lacks than you do. Listen to them and use the feedback to improve your offering.

That perspective can be a content of its own. Create videos that exhibit the internal culture of your business. Show the human side of your business. Your employees are walking-talking content machines. It's time to mobilize those machines.
The end-game – How to get started with Content Marketing?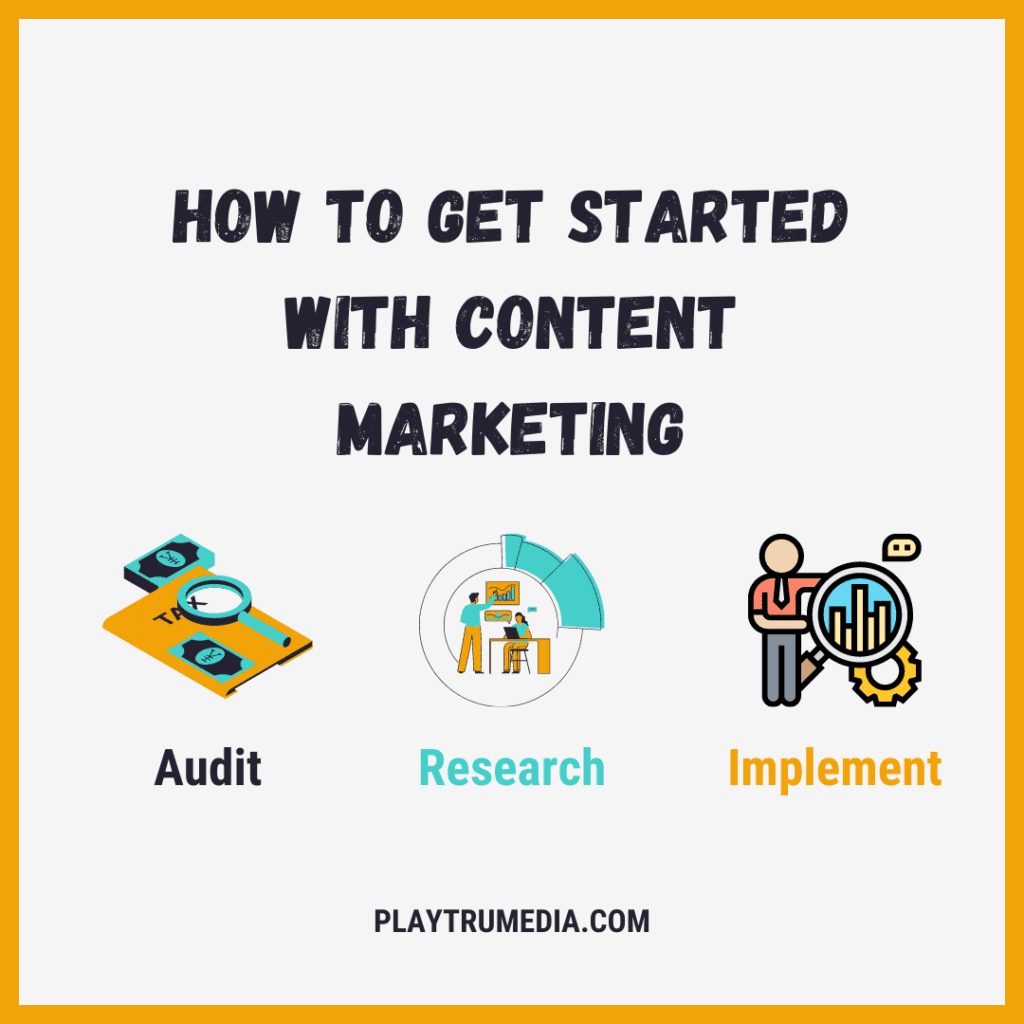 "Very interesting proposition, Zane. I need to start thinking about this. Can you give me a few pointers on where I should spend my time?"
The first step, in my humble opinion, is to do a full audit of your current communications as well as what your competitors are doing. This sounds easy but can be a tough step to take. I'm sure you have the best interests in your heart, but there can be some biases when you do the audit yourself. "Objectivity is very crucial to get the most benefit out of it."
Ask yourself these questions while you're conducting the audit:
What content have I already created across my website and social profiles?
What are the most common concerns my customers have?
Does my website answer these concerns when a visitor lands on it?
Once you're done with this step, move on to the next phase which might just be the most important one – Research.
Ask yourself these questions while performing the research:
What are the most searched for topics in my niche?
What content can I create to address those topics?
Which platforms can I utilize to distribute the content?
Finally, the next step is to start putting together a plan and implementing it. Keep the following questions in mind while you're taking action on this:
What will this particular piece of content help me achieve?
How can I track this content and analyze the results?
Why am I creating this content and why am I posting it on this particular platform?
All these questions will help you build a fool-proof content strategy that will attract customers like moths are drawn to light. The important thing is to keep up the momentum and not get phased out after a week or two. Trust me, if there's one thing I've noticed in my personal journey with content marketing, it's that the ideas run out very quickly and you tend to lose interest after the first week.
For more queries or consultations, you can actually email me at:
Business Email: zane@playtrumedia.com
At PlayTru Media, we value self-development and growth over other things! Our Newsletter is one such example of it. The PlayTru Newsletter has all the latest and greatest in marketing, entrepreneurship, mindset, and lifestyle. All of that goodness is delivered weekly at 11:00 AM EST! Take advantage of this call right now and take the first transformative step towards happiness and success!