We've already talked about the importance of mindset in one or two articles before (correct me if I'm wrong). Growth is something I'm really passionate about and I would go as far as to state that it is the most important thing when it comes to success in my life. I believe a growth mindset is having that passion to learn and apply new things.
What I think a Growth Mindset is all about
Once learned, I don't think that knowledge should be kept secret. I'm all about collaboration and so I feel that after learning new things, we should try to distill their essence and emanate the learnings into the world, enriching other people and making their lives better. Life is all about sharing, and so we must do our part in spreading the light of knowledge to make the world a healthier place.
What a growth mindset isn't is spending hours consuming information and getting overwhelmed by how much you don't know. I think it's a natural thing to crave knowledge but there comes a time when nothing seems to quench our thirst. It's at that conjunction that we start getting delirious and that affects our relationships with people. An aggressive ego starts flowing through our bodies and we get this thought that we are superior to others just because we know more than them.
REMEMBER! No matter how wise you get, don't forget that the essence of a growth mindset is all about sharing that knowledge and helping others get onto the right track.
It's not meant to be All-for-One but it should rather be One-for-All

My Hero Academia – Anime
What science says about a Growth Mindset
The concept of growth mindset was first described by Dr. Carol Dweck in the 1980s. It started gaining traction slowly but since the advent of the Internet, especially the movement in the self-development space, it has now become one of the most talked-about subjects in the online community. 
Dr. Carol Dweck created what came to be known as the Mindset Continuum. On one end of the continuum, you have the growth mindset while on the other end lies a fixed mindset. To demonstrate the difference between the two, Dr. Carol stated that people with a growth mindset tend to believe that their intelligence and abilities are malleable – that is they can be shaped and taught to improve.
People with a fixed mindset, however, believe that certain abilities are intrinsic and there's nothing we can do to improve them. They believe that they're born with a set of abilities and that's that. I want you to take a flashback to your high-school days where you used to dread Mathematics. No matter how much you studied, it was always something that evaded your understanding. 
I want to tell you that it wasn't because you sucked at it (I did too). It was just that you didn't like the subject and thought there was no way you could get better at it. That fixed mindset kept you back from working on your mistakes and achieving good grades. (Take it from me. I've been in that same exact position)
In a fixed mindset, you also avoid conflict and challenges. When you face one, you either surrender or find ways to circumvent it. You never bother to take up that challenge, face-to-face. We've talked about neuroplasticity in another article (internal link to the article). Research has shown that due to this neuroplasticity, we can strengthen our brain through focused effort, trying new ways to solve problems, and seeking guidance when we need it.
Will it make any difference in my life?
The answer to that is, YES! A growth mindset is absolutely crucial in anything that you do or will do in the future. It's what will project you to the top of the social ladder and get you the success and happiness you dream of. A growth mindset essentially inhibits positive thinking. 
Instead of viewing that presentation as a nightmare, you view it as a chance to showcase your charisma.
Instead of being scared about what your boss will say about the poor Q4 results, you vindicate yourself by communicating why you think the results weren't that good and what can be done to tip the game in your favor
What can you do to build a growth mindset?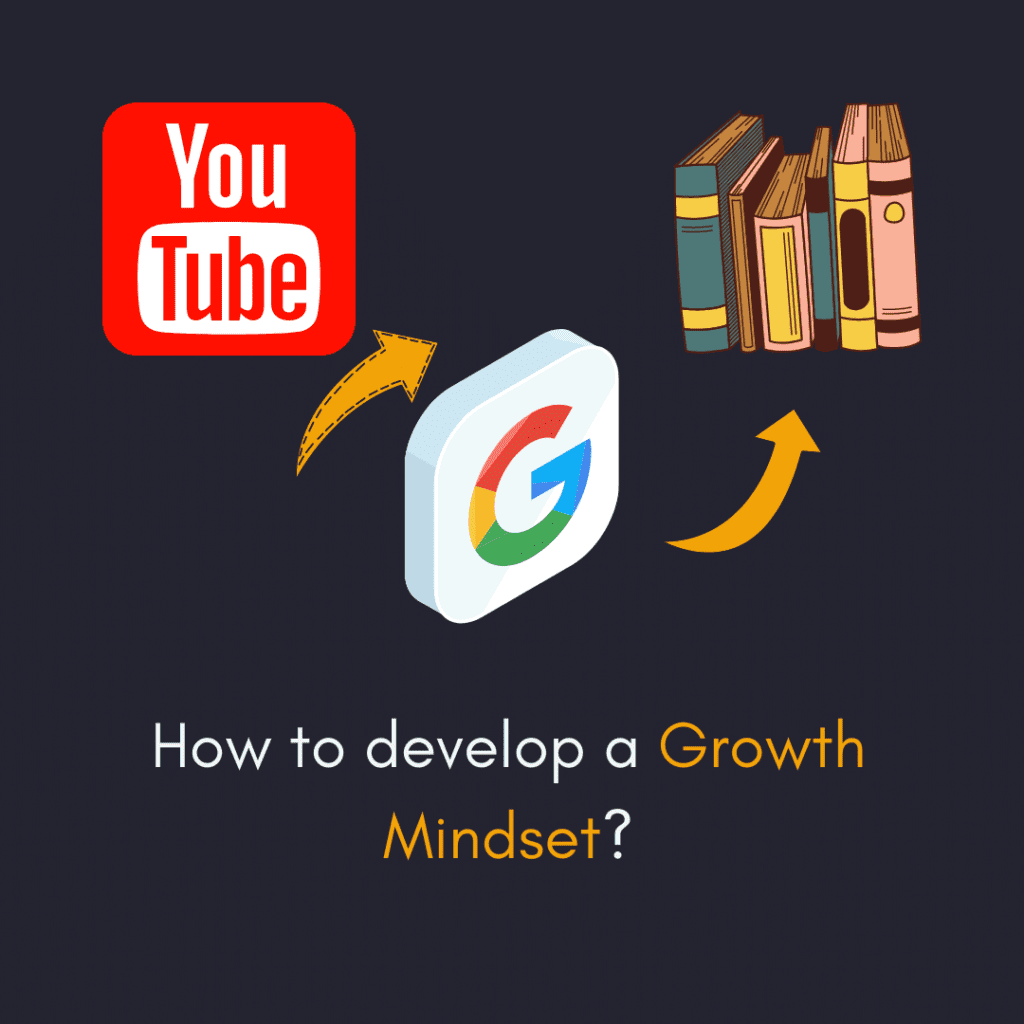 There isn't a one-size-fits-all answer to this question. I believe self-development varies from person to person. We all have different goals and different interpretations of what a growth-filled life looks like. That being said, there are some common tips and tricks that you can follow to build a growth mindset.
My journey started all the way back in 2019 when I took a year off from studies (due to personal reasons). I have committed time to various self-improvement channels on YouTube, read a dozen (still do) blogs, and constantly been on the lookout for more opportunities to fuel my desire of improving myself.
Here are some YouTube channels you can monitor to start off:
Some book recommendations to assist your growth mindset journey:
Brain Wash – David Perlmutter
The Monk Who Sold His Ferrari – Robin Sharma
At PlayTru Media, we value self-development and growth over other things! Our Newsletter is one such example of it. The PlayTru Newsletter has all the latest and greatest in marketing, entrepreneurship, mindset, and lifestyle. All of that goodness is delivered weekly at 11:00 AM EST! Take advantage of this call right now and take the first transformative step towards happiness and success!
That will be all for this week! Catch you next week with more helpful and high-quality content. Peace & Godspeed!